Welcome to Jane Jacobs at 100!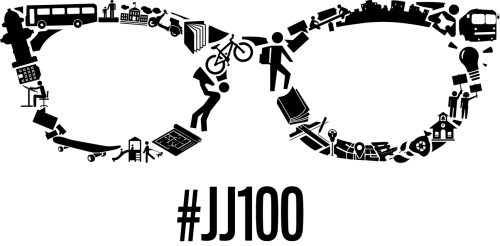 On behalf of the Municipal Art Society of New York and our 105 (and counting) confirmed partners, we're pleased to welcome you to the jj100 website. We're working to promote the hundreds of events and programs that will take place between May and October. On this website, you'll find a variety of event formats as well as some specific themes and you can use a combination of date ranges, formats and themes to narrow your searches for the events or programs that you'd like to attend. Visit the Events page to search by these criteria as well as by city.
Further, we're looking for more programs and events to market and promote.  Our goals for the celebration are two-fold. First is to help people understand who Jane Jacobs is and why her legacy is important within the 21st century urban context.  The second is to reveal that her principles of self-organized civic engagement and activism are alive and at work in cities.
You can submit your event or program by clicking on the "Submit your own event" button on the www.jj100.org home page.  If you have an idea but need some questions answered or want to brainstorm ideas, please contact us at janejacobs100@mas.org or call 212-935-3960 x 1231.